In the medical industry, the transportation of pharmaceutical products is considered as one of the important stages in determining the quality of the product. Therefore, dry ice is a material that plays a vital role in maintaining optimal pharmaceutical quality. So why is dry ice so important in pharmaceutical shipping?


Maintains pharmaceutical products at ideal temperature


The primary benefit of dry ice for pharmaceutical transportation is that dry ice can maintain a suitable temperature for pharmaceutical products for a long period of time. The temperature of CO2 dry ice in its solid state is -109.3 degrees F/-78.5 degrees C.


This helps to ensure that the medicine stays in place during shipping. In addition, pharmaceuticals should be placed in insulated containers so that the quality of the product is always in the best state.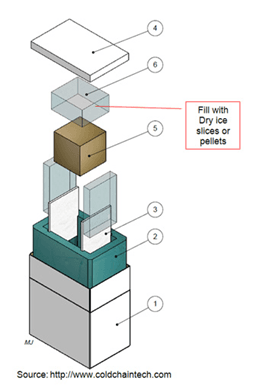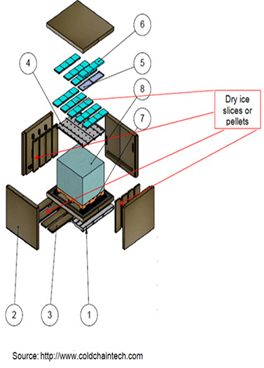 Flexible and cost-effective pharmaceutical shipping


The second benefit of dry ice when shipping pharmaceutical products is that dry ice saves shipping costs and offers greater flexibility when compared to other materials.


When transporting pharmaceutical products, each shipment has different requirements, from the size of the goods, the type of goods transported, and the distance and duration of the trip.


But with dry ice, a precise amount, as well as size and shape, is used in each batch without excess weight.


Dry ice can sublimate without affecting the medicine in transit


Another great benefit of dry ice when transporting pharmaceuticals is that the dry ice can sublimate directly into a gaseous state without leaving any trace.


This prevents the pharmaceutical product from coming into contact with water and maintains the product in perfect condition when it is transported to other locations.


Dry ice is completely environmentally friendly


Although made up of CO2 in a solid-state, dry ice does not produce or release any excess CO2 into the environment when it is sublimated and does not cause the greenhouse effect. Therefore, dry ice can be considered an extremely environmentally friendly material


Can you make your own dry ice

In Vietnam, customers can contact Specco2 directly to order dry ice production machine.


In addition, Specco2 is also a direct partner of SPECCo2 – the world's leading manufacturer of dry ice blasting machines and dry ice production systems.


With its experience as well as professional knowledge, Specco2 confidently provides customers with solutions for dry ice production in the most cost-effective way but still with high efficiency.


Conclusion


In addition to the role of industrial hygiene, dry ice is also widely used in the transportation of pharmaceuticals around the world. In certain situations, such as transporting vaccines, dry ice is the only option for storing products at extremely low temperatures. Do not hesitate to contact Specco2 for the earliest consultation about dry ice


---
References: https://www.coldjet.com/resources/transport-cooling-of-pharmaceuticals/