It is unavoidable that scrap will arise after each product is manufactured when employing plastic molds and composites. It is critical that the product be maintained clean when it is sent to merchants. Dry ice blasting machines are essential tools for decreasing crap in the plastics and composites industries.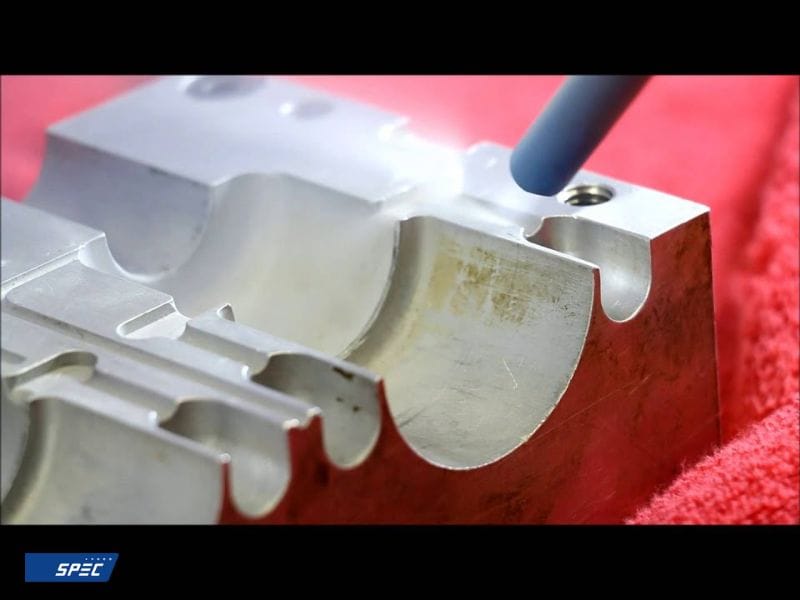 How does a dry ice blasting machine help reduce scrap?
The dry ice cleaning technique involves the use of dry ice to clean the surface of molds used in the plastics and composites industries. Dry ice in solid form, commonly known as CO2 dry ice. Dry ice is generated when CO2 freezes in temperatures below 78 degrees Celsius.
The dry ice will be stored in an appropriately insulated container after forming and solidifying. Dry ice is utilized in a variety of sectors, the most well-known being industrial surface cleaning.
When used to clean molds in the plastics and composites industries, dry ice simply blasts away undesired scraps and provides the greatest product quality in a clean state.
Does the dry ice blasting machine damage the mold surface in the plastics and composites industry?
Aside from scrap removal, another advantage of dry ice cleaning procedure is that it does not affect the device's surface.
When dry ice collides with scraps on the product's surface, they rapidly evaporate and leave no trace. You also don't have to bother about cleaning up after yourself.
When comparing the dry ice cleaning method to the sand cleaning procedure. You can easily see that when the sand cleaning is completed, there will be a large amount of secondary trash created. You will now have to spend extra time cleaning up the leftover waste.
Furthermore, dry ice blaster can be applied to other industries. It will help reduce scrap not only for plastic & composite molds but also another field
Best dry ice blaster for cleaning scraps for plastic and composites product
Built on ground-breaking Aero2 technology, the Aero2 PLT 60 is designed for applications that require more robustness, making it the most efficient dry ice machine available.
With the SureFlow feeding system, it not only helps users to minimize air pressure loss but also maximizes air supply capacity and limits dry ice waste. In addition, the Aero2 PLT 60 features a 7" LCD with digital controls, providing an intuitive display that allows the user to easily view, program, or adjust the firing parameters as well as the machine's installation such as setting and saving burst pressure and feed rate parameters.
PLT 60 is IoT enabled through SPECCo2's 4.0 technology solution, SPECCo2 CONNECT®. The system provides remote monitoring and diagnostic capabilities.
Conclusion
Dry ice cleaning techniques in the plastics and composites industries may significantly decrease scrap in the manufacturing process. To understand more about this cleaning procedure, please contact Specco2 for 24/7 assistance.