In the transportation industry, insulated containers are often used to store and preserve goods and products that need to be quality assured until they are delivered to the shipped location. To have better understanding about the insulation box, how to use it as well as the best type of insulated container on the market today, Learn with Specco2 the information below


What is Insulated Container ?
Insulated containers is a specialized product designed to transport goods and products with strict requirements to ensure and maintain the temperature of those goods.

If products are placed in a standard refrigerator, when they need to be transported for a long period of time, their temperature will evaporate and directly affect the product quality, even causing rotting and damage. This will make companies waste a lot of resources and money.


In this case, the insulated box is the optimal choice because The insulated container is designed to minimize the amount of heat that evaporates and maintain the temperature of goods during transportation.


Insulation containers are usually made of Polystyrene, Glasswool, Rockwool, plastic and have components that are securely connected together, preventing damage due to temperature fluctuations during transportation.


Thanks to its sturdy construction, the insulated contaners minimizes condensation caused by rain or moisture entering the inside of the cabinet.


How insulated containers work ?
The insulation container is designed to maintain a constant internal temperature or allow very little heat to escape.


For Olivo products distributed in Vietnam- The best quality insulation box on the world market today, the principle of Specco2's temperature control is divided into two types—using eutectic plates and using dry ice.


Using eutectic plates
OLIVO eutectic plates are professional cold accumulators. Simply freeze them to benefit from the frigories accumulated. A simple, economical, effective cooling system and reloadable cooling.
Eutectic plates are used to maintain positive, negative or "warm" temperatures in all the climatic conditions encountered in transport. Choosing the coolant pack suited to your needs requires combining the thermal power of the plate and the temperature required. Don't hesitate to contact Specco2, we can advise you easily eutectic plates that is suitable with your demand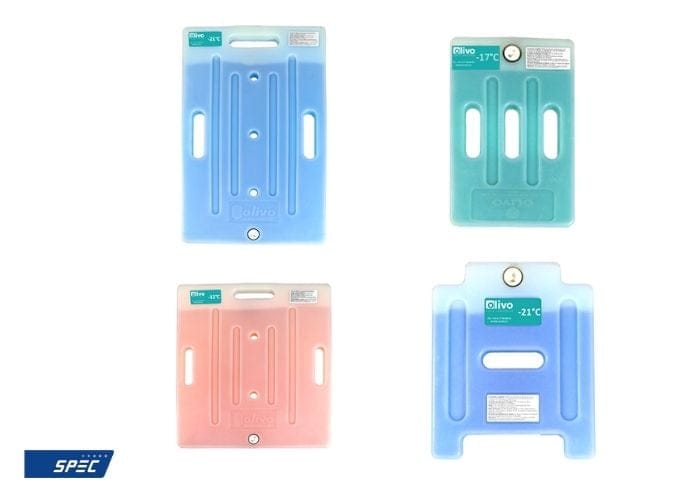 Using Dry Ice


Further, Olivo insulation products use dry ice to help maintain the temperature inside the container.


Dry ice has a temperature of about -78.5~-79 degrees Celsius. In order to help keep frozen goods cold longer, businesses often use dry ice to transport them over long distances or over long periods of time.


You must determine the amount of dry ice needed for use with the Olivo insulated containers. Or you can contact for us to help you.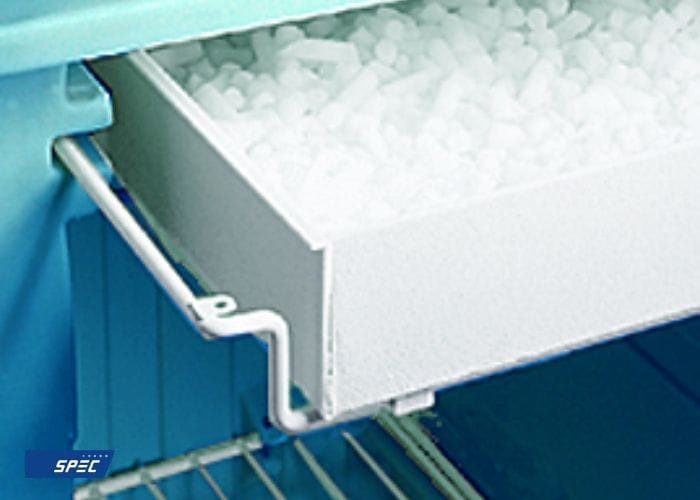 What field that insulated containers can be used ?


The Olivo product line is useful in any area where temperature control is needed to increase productivity.


Food distribution
Last miles logistics
Transport and storage of material for dry ice blasting machine
Catering and food trade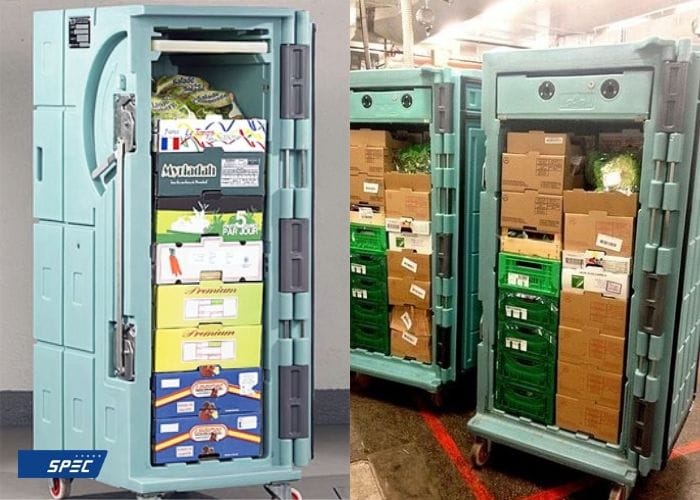 How many types of Olivo's insulated containers ?


The types of insulation containers with the Olivo brand in Vietnam supplied exclusively by Specco2 can be divided into several categories. The types available are based on the needs and preferences of consumers

Insulated Roll


This type of insulated containers are designed for storing food & beverage, medicines, vaccines.


This Olivo product line makes use of eutectic plates, each of which creates a microclimate in the barrel, thus enabling the temperature to stay at a constant level for 24 hours or more.


ATP certified, the insulated container allows you to travel more than 80 kms while carrying out load breaks. As a result, the product can be used to transport goods to multiple customers over the same distance


As a result, the product can be used to transport goods to multiple customers over the same distance.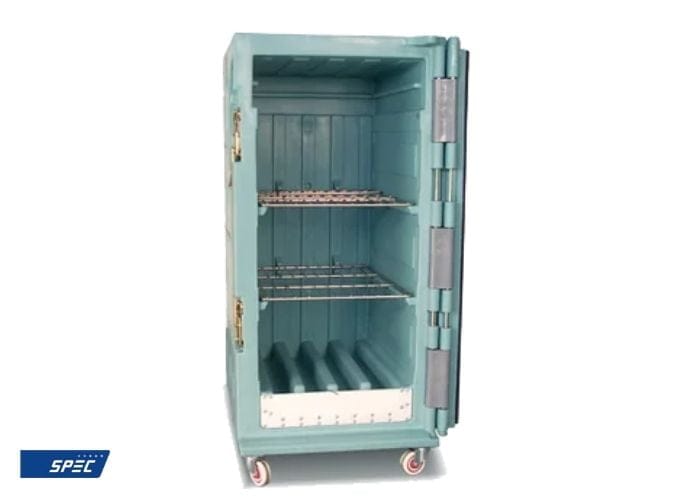 Insulated Box


The products are stackable and suitable for last-mile logistics. The design of the case is compact and allows the containers to be stacked easily.


Similar to the product above, the Insulated box uses passive heat from the eutectic plates sources to maintain temperature for up to 16 hours.


Insulated BAC


This type of specialized cabinet is used to transport products in the fields of: e-commerce, home delivery, city delivery or cross-provincial delivery.


In addition, OLIVO has developed a range of containers in sizes specially suited to the CO2 sector. Whether you are transporting or storing dry ice, pellets, sticks or blocks, BAC range of containers will be a valuable ally in all your handling operations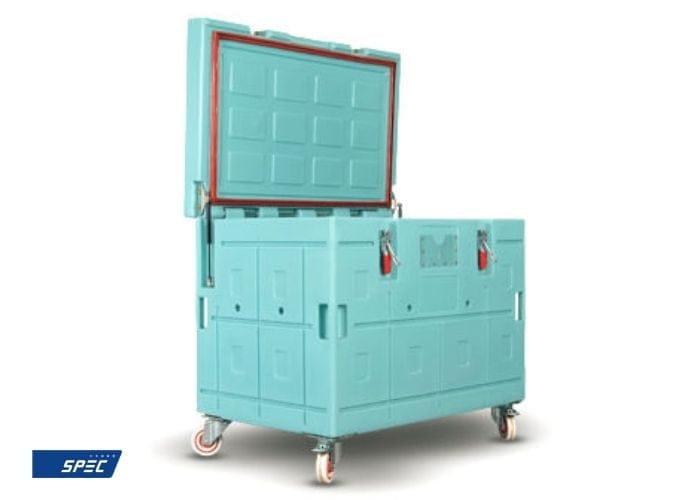 Different between insulated containers and refrigerator


With a special design for specialized purposes, the difference between Olivo insulated cabinets and standard refrigerators includes:


| | |
| --- | --- |
| Olivo insulated container | Standard refrigerator |
| Can maintain temperature without external power supply | Maintain temperature by the external power supply |
| Both protect the product inside and maintain the temperature | Only maintain the temperature |
| Suitable for transporting goods over long distances | More suitable when fixed in one position |
| Made of environmentally friendly insulation materials | Made of Plastic, Styrofoam |
Comparison between insulated containers and standard refrigerator


Where to buy Olivo insulated containers ?


Based on knowledge and experience for Cold Chain Logistics, Specco2 has become a distributor of high-quality insulated containers products manufactured by Olivo in Vietnam.


Customers can contact Specco2 for more detailed advice on Olivo products as well as instructions for using them.


Conclusion


Specco2 specializes in distributing genuine Olivo insulated containers to preserve products from the effects of external temperature as well as maintain the necessary temperature to ensure the quality of the product at the best level. Specco2 will provide advice on selecting the proper cabinet, don't hesitate contact Specco2 to request detail information.