The styrofoam containers that we use in our daily life for food-containing are becoming disfavor due to their cautious and hazardous effects on our living environment. So what is the optimum alternative to this material? Together with the Specco2 team, let's find out more about insulated containers and their wonderful benefits that have been getting every company's approval for the long run in the article below.


Why are styrofoam boxes used a lot to preserve food?


Styrofoam boxes are, first of all, made primarily from EPS (polystyrene) and later from CFCs (Chlorofluorocarbon). These are the ingredients that made them well-preferred in the packaging and food industries. To describe it easier other than the chemical factors, you can imagine that this type of container is made up of teenie tiny air bubbles (with millions of them) with good insulating properties. Thanks to these features, the boxes can keep the temperature inside steady for a long time as the heat outside enters at a very slow rate. In addition, this kind of material is made up of more than 95% air so it is definitely super lightweight to move around! Secondly, these food containers have great moisture resistance, are very easy to stack onto delivery trucks, and are also durable enough to protect items during shipping. Thirdly, the cost of styrofoam boxes are cheaper than other insulated products whilst they can still perform the job well, which is maintaining the quality of food and also beverage items (even when they are fresh, hot, or cold).


The disadvantages of styrofoam boxes when preserving food


As mentioned above, styrofoam boxes are made up of plastic polymer (or so we called polystyrene) and greenhouse gas such as Chlorofluorocarbon. These are the elements that are toxic and hazardous. They too add up to the crime of destroying the ozone, causing climate change, pollution and contributing greatly to global warming.


In addition, the styrofoam box degrades slowly and is hard to dispose of. In the process of disposal, if handled improperly, it can release harmful chemical substances into the water sources. Apart from the displeasing effects on the environment, it can cause serious health risks not only to humans but also to animals. These foam boxes contain harmful chemicals that can leach into the food and drinks they hold. Thus, they break into pieces and travel everywhere. As a result, it can cause cancer, chronic disease and respiratory illness in people and harm animals when they consume those tiny pieces.


OLIVO Insulated containers – Your best solution to preserve food safely


Due to the inefficient and environmental damage of typical styrofoam boxes, businesses have switched to a better alternative which is insulated containers. These new kind of containers do not only long-lasting and durable, but they can also enhance the thermodynamic or isothermal process. Maintain the ideal temperature for the best food preservation quality and satisfied the needs of both the sellers and also the buyers.


Olivo is the world's leading brand of insulated containers located in France, they are highly chosen and trusted by businesses and customers thanks to their brilliant products, especially for preserving food and cold chain logistics. Thanks to the environmentally-friendly features in each product, all of Olivo's products can be used sustainably over time. In addition, their items are made from easily recyclable EPP (Expanded polypropylene) and non-toxic eutectic plates, which are easy to use and can maintain the expected cold temperature for a long time.


Olivo's insulation cabinets are divided into 3 main types, including BAC, ROLL, BOX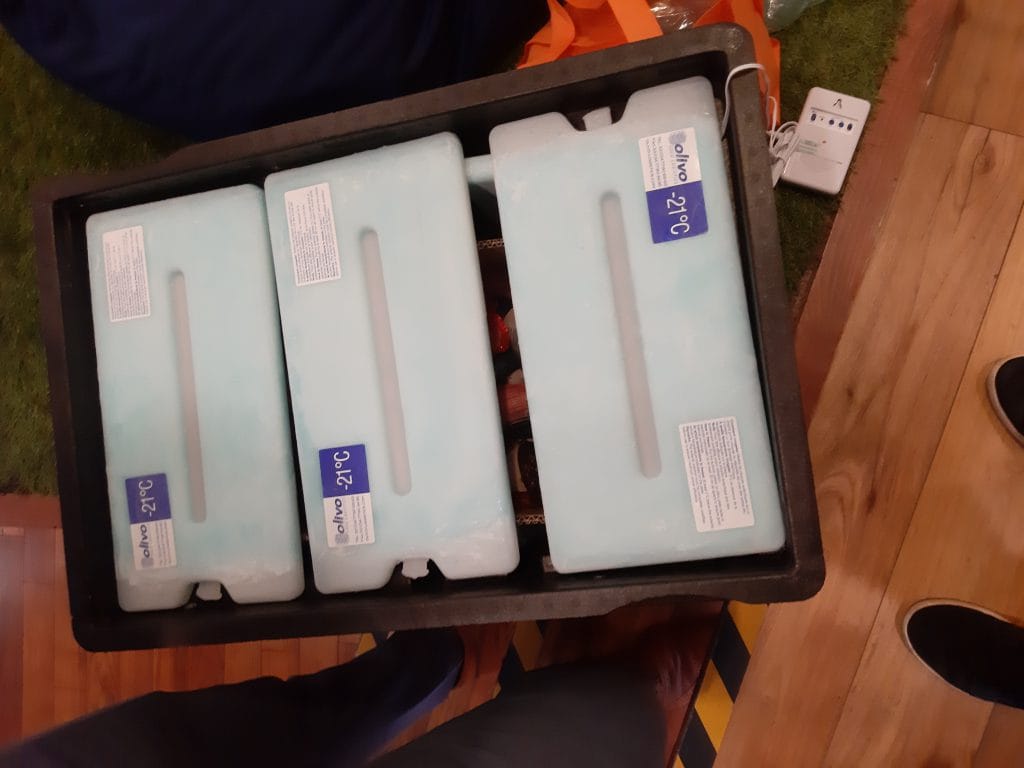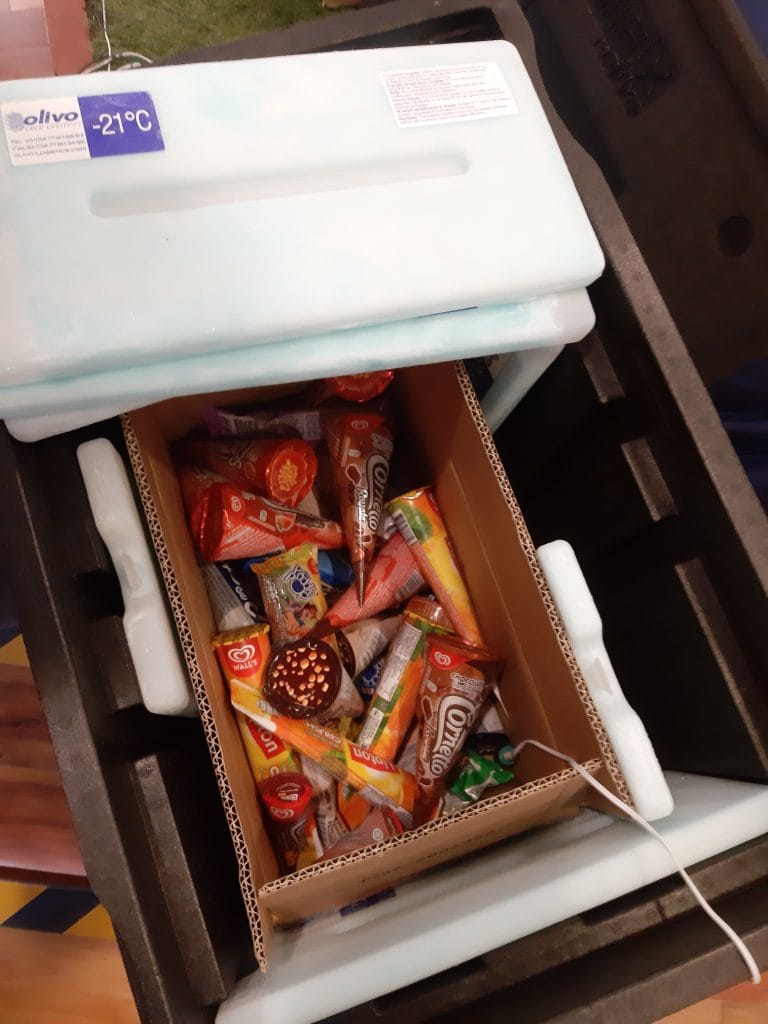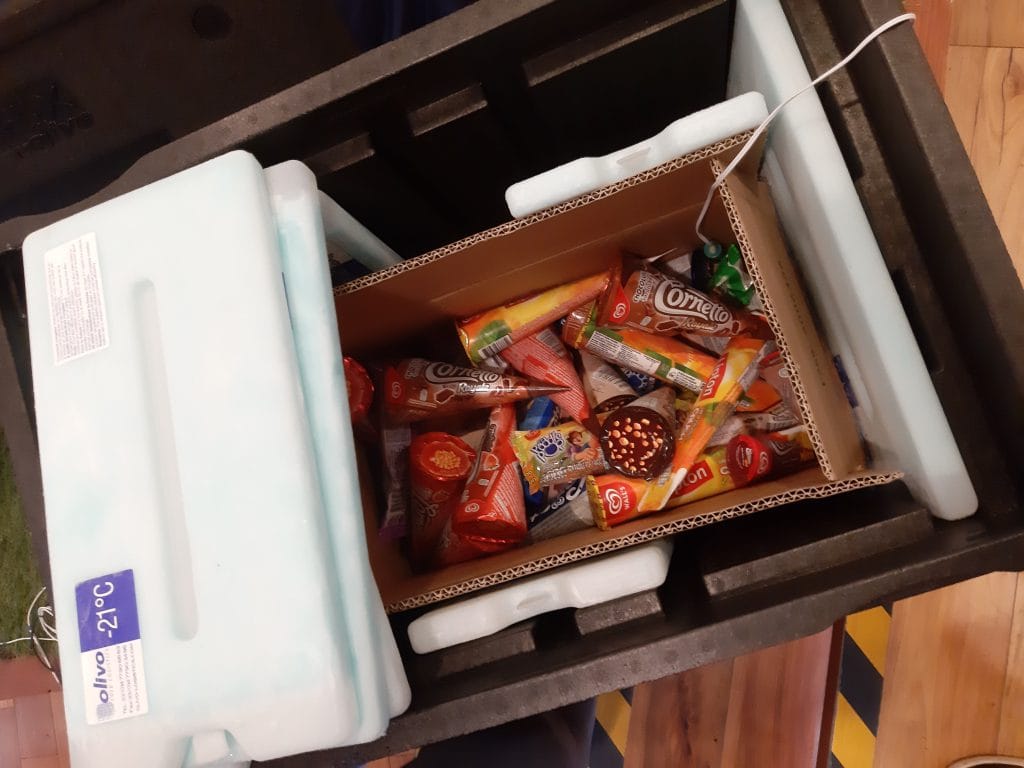 Some of Olivo's products for food preservation


ROLL – Insulation cabinet with wheels


ROLL 370


Outer dimensions in mm (L x D x H): 800 x 600 x 1670 mm
Inner dimensions in mm (L x D x H): 620 x 430 x 1370 mm
Inner volume: 365 liters
K-value: 0.37 W/
m2.K Unladen weight: 80Kg
Insulation: Polyurethane foam
: Food grade polyethylene
Size: Euronorm crate 600 x 400 – Half Euro-pallet 800 x 600


ROLL 1300


Outer dimensions in mm (L x D x H): 1100 x 1100 x 1930 mm
Inner dimensions in mm (L x D x H): 900 x 910 x 1570 mm
Inner volume: 1285 liters
K-value: 0.31 W/
m2.K Unladen weight: 156Kg
Insulation: Polyurethane foam
: Food grade polyethylene
Dimensions: Palette Asia 1100 x 1100


BOX – Dedicated insulation cabinet with open top lid


BOX 34


Outer dimensions in mm (L x D x H): 555 x 360 x 331 mm
Inner dimensions in mm (L x D x H): 490 x 300 x 255 mm
Internal volume: 34 liters
K-value: W/m2.K Unladen
weight: 1.6K g
Insulation: Expanded polypropylene Case
material: Expanded polypropylene
Dimensions: Special size


BOX 64


Outer dimensions in mm (L x D x H): 595 x 395 x 455 mm
Inside dimensions in mm (L x D x H): 505 x 320 x 370 mm
Inner volume: 60 liters
K-value: W/m2.K Unladen
weight: 2.1Kg
Insulation material: Expanded polypropylene
Casing material: Expanded polypropylene
Size: Quarter Euro-pallet 800 x 1200


The BOX series consists of insulated cabinets with chest and lid made of EPP material and can be easily stacked during transport.


Conclusion


In the past, businesses used to use styrofoam coolers for shipping, but the material itself is not very helpful, difficult to clean, unable to maintain the cold temperature for long, and cannot be reused many times. By replacing the usage of styrofoam boxes with insulated containers, your business can rest assured that your food will be preserved in the best conditions for the next 12-24 hours without the need for any external power to run and maintain the temperature inside. They are super eco-friendly, durable and can also help big time in minimizing operating and maintenance costs significantly.


Right now, Specco2 is proud to be one of the trusted and exclusive distributors of insulated cabinets in Vietnam. If your business needs consulting, please contact Specco2 for 24/7 support.