Enhanced for the

Power of Choice
Using the power of dry ice, the Specco2-Mini is able to clean surfaces without the use of harsh chemicals or abrasives. This not only makes it an environmentally-friendly option, but also a cost-effective one as well. With its precision nozzle, you can focus the blast in specific areas without causing damage to surrounding surfaces.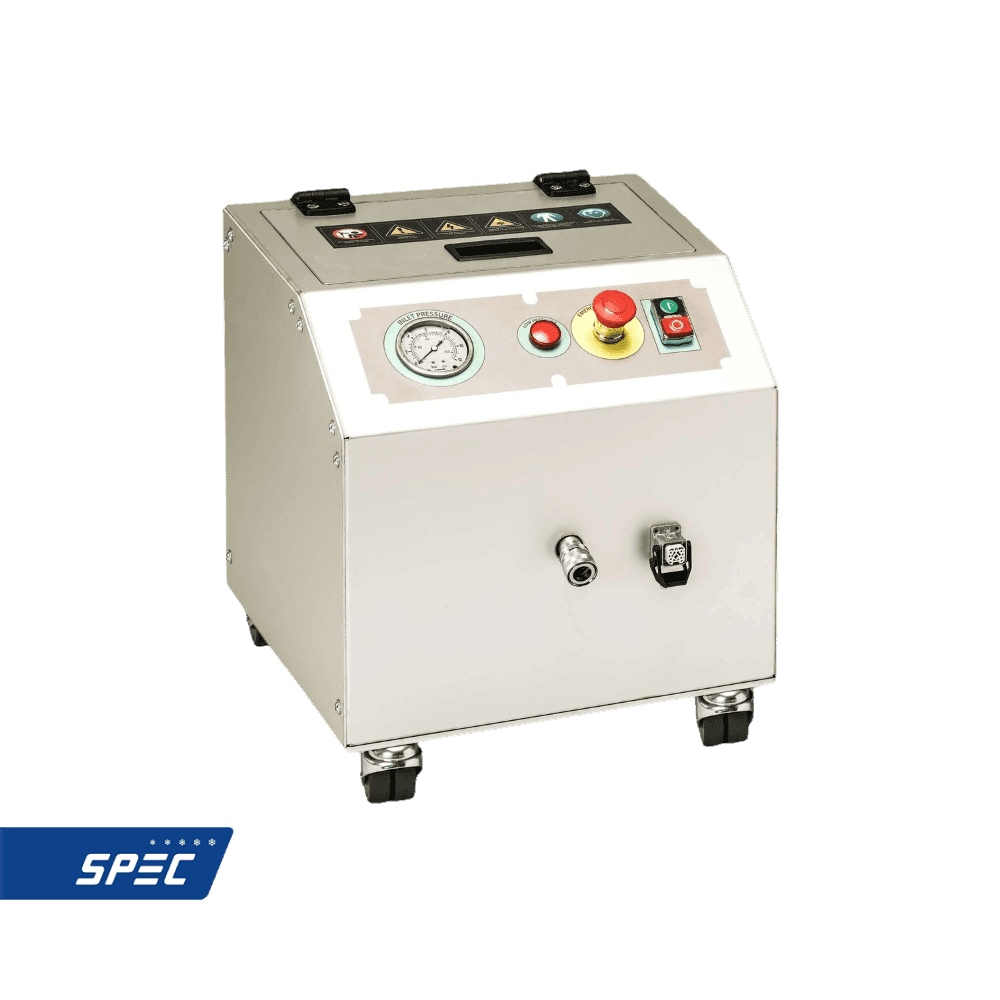 Meet Our Brand New Dry Ice Blasting Machine
Specco2- Mini
Low Operating Costs | No Use of Water Dry Ice | Non Toxic | Easy to Operate | High Power Pressure Spec Aps
Dimension W x D x H:410 x 470 x 480 mm
Weight: 26 kg
Air flow range: 0.3 -3 m3/min.
Blast pressure range: 2-10 bar
Tank capacity: 8 kg
Pellet consumption: 25 kg/hour (variable)
Power supply: 110V-230V / AC 50-60 Hz
Air quality: Dry and free of oil and particles
Noise: 60-120 dB (A) depending on nozzle and pressure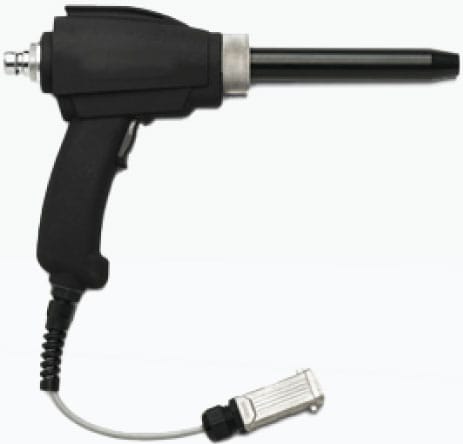 Adjustment of air pressure Adjustment of pellet consumption Safety switch
Blasting hose: 5 m w. Quick safety coupling · Electrical connection. Protective sleeve
Air supply hose: 10 m 1⁄2" incl. coupling
Electrical cord: 3 m
Nozzle: Ø7 mm Standard plastic round

Standard round nozzle (customer choice)
Wide range of round, flat and bended nozzles
Wide range of special nozzles
External pressure regulator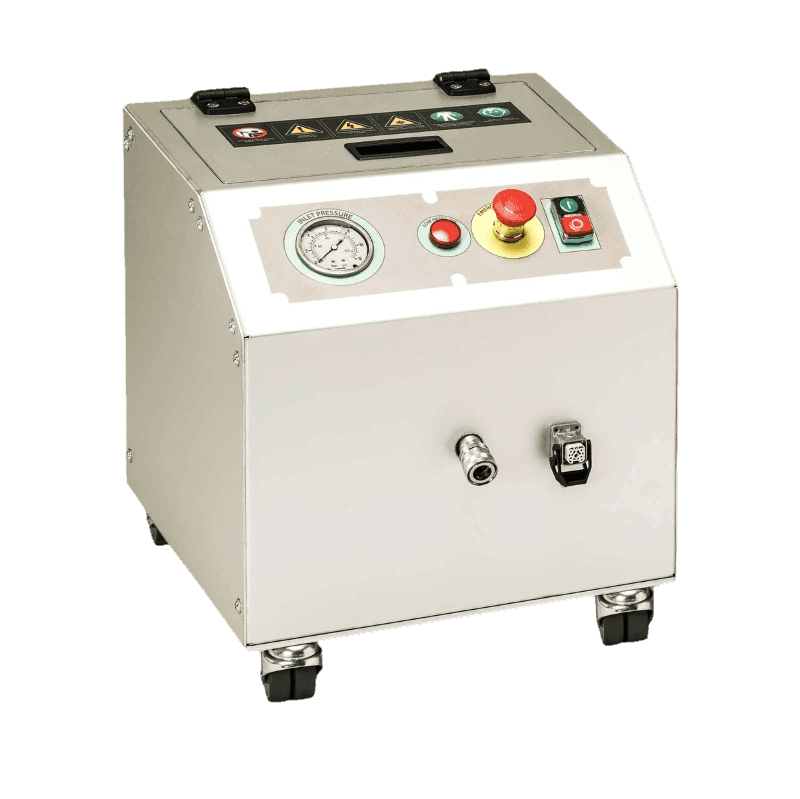 Specco2

- Mini Datasheet
The Specco2 Series
Others
Dry Ice Blasters
The Specco2 Series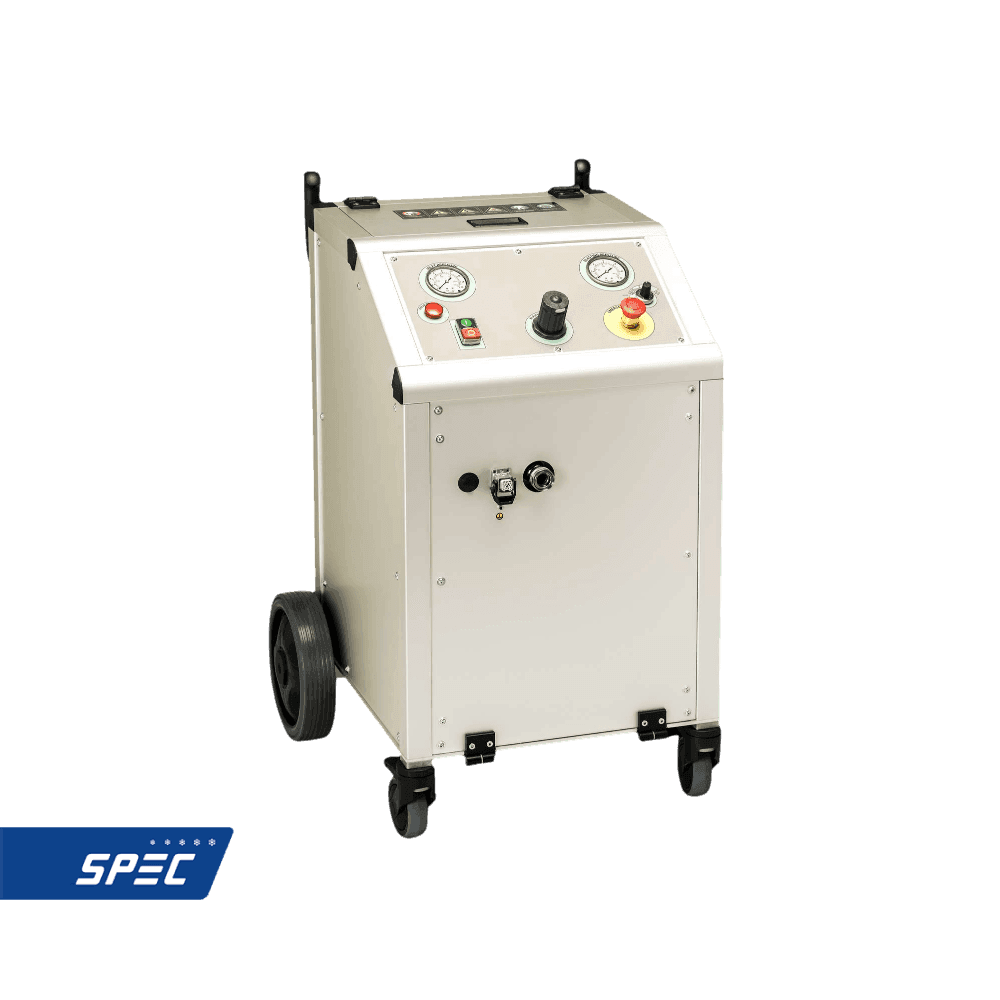 Specco2- PROi
Whether you need to clean machinery or remove graffiti, the Specco2-PROi is the perfect tool for the job. Its portability and ease-of-use make it a valuable addition to any workspace.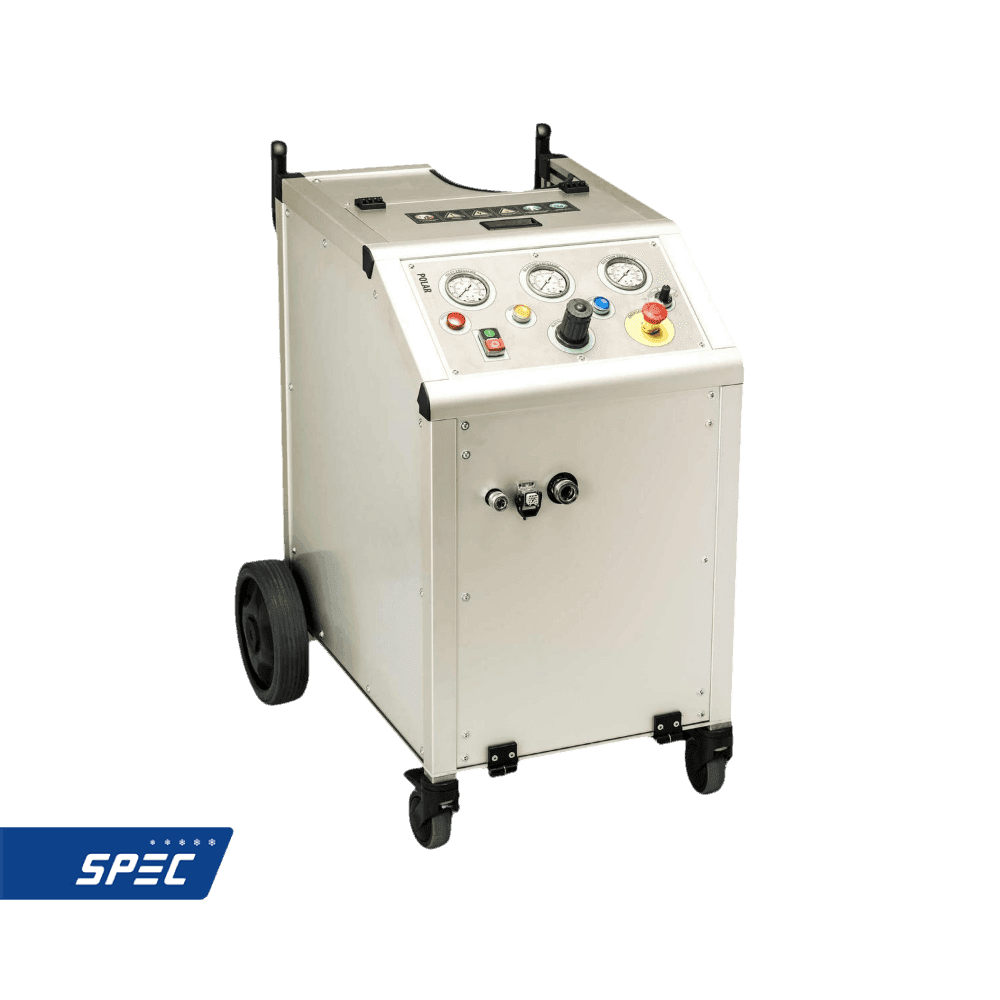 Specco2- PROsi
The Specco2-PROsi is the perfect solution for cleaning and blasting applications in small spaces. This dry ice blaster is compact in size, yet powerful enough to remove even the most stubborn contaminants. With its lightweight design and easy-to-use controls, this machine is perfect for both industrial and commercial applications.
Interested in our
Equipments

?
Our
Latest News
See our dry ice solutions in action
Industry
Testimonials
By Applications