BeBot – Beach cleaning robot
Unleashing the Power of Automation to Reclaim

Pristine Beaches!
Beaches are beautiful natural treasures, but they are often marred by litter and debris left behind by visitors and natural elements. Introducing BeBot, the innovative beach cleaning robot that is revolutionizing coastal conservation. Powered by cutting-edge technology and designed to efficiently navigate sandy terrains, BeBot is on a mission to restore the beauty of our beaches and protect marine ecosystems. Join us in embracing the future of sustainable beach cleaning with BeBot!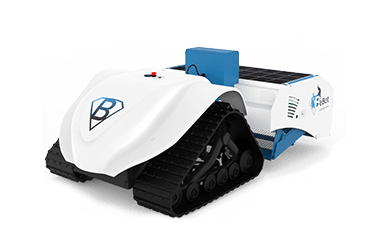 Stop Wondering, Start Cleaning
BeBot - Beach cleaning robot
The BeBot is an impressive piece of technology that efficiently screens sand, rakes seaweed, levels expansive beaches, lifts and carries loads, and collects all waste buried within the designated area. The device operates quietly, which enables it to operate unrestricted at any time of day or night. Not only is the BeBot a safe option, but it also protects the environment by preserving plant and animal life as well as sand. Additionally, it is entirely electric and emits no harmful gases or greenhouse gases. The BeBot can handle even the steepest of terrains with ease, making it an excellent tool for beach maintenance.
BeBot

Datasheet
The Specco2 Series
Video about
The Searial Cleaners
Stop Wondering, Start Cleaning
Interested in our
Equipments

?
Our
Latest News
Let's see how dry ice blaster works
Industry
Testimonials
By Applications