Note: Our client has chosen not to authorize the display of their name.
Introduction:
Our Client, a prominent enterprise specializing in consumer goods, healthcare, specialty chemicals, and engineering technology, faced a critical challenge in maintaining temperature-sensitive products during internal operations. With 18 business locations across Vietnam, including offices, distribution centers, and transfer stations, our client needed a reliable solution to safeguard the integrity of items like medicine and consumer products. Their journey to address this challenge led them to discover the exceptional performance of Olivo Insulated Boxes and Eutectic Plates.


Challenge:

Our client, based in Binh Duong city, required a solution to maintain specific temperature ranges, typically between 2°C to 8°C, for their sensitive products during internal operations. Maintaining the cold chain and ensuring product quality during transit were of utmost importance.


Solution: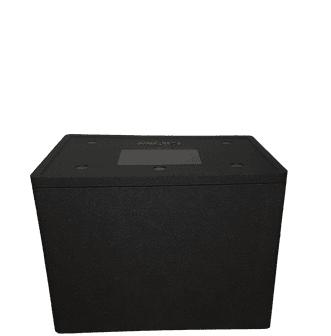 Olivo insulated box 64

Outer dim. in mm (L x D x H)
595 x 395 x 455 mm
Inner dim. in mm (L x D x H) 505 x 320 x 370 mm
Unloaded weight 2.1Kg
Material: Expanded polypropylene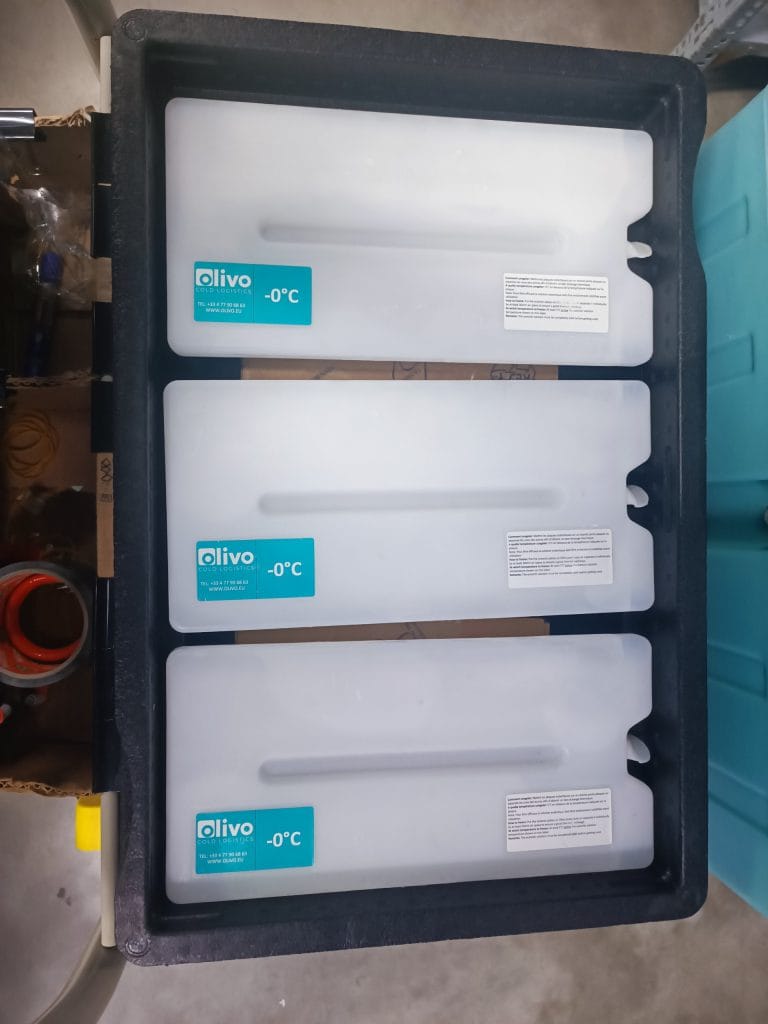 Eutectic plate top 64 -3°C
Characteristic: Aqueous solution
Unloaded weight 1.6Kg with a certain proportion of salt
Material Expanded polypropylene Physical state: Liquid at ambient temperature
Length 364 mm; Width 170 mm; Height 20 mm
Unloaded weight: 1.0 Kg
Our client's choice of the Olivo Insulated Box 64 and the Eutectic Plate Top 64 was driven by the need for a solution that could not only meet their specific temperature control requirements but also be environmentally friendly. The Olivo Insulated Box 64's ability to maintain a stable temperature for approximately 26 hours during the trial phase showcased its exceptional performance and reliability. Paired with the Eutectic Plate Top 64, which efficiently maintains the desired temperature range, this combination provided our client with the perfect tools to ensure the safe and consistent transport of their temperature-sensitive products. The successful trial results and the seamless integration of these products into their operations reinforced their decision to invest in Olivo's cutting-edge technology, ensuring the quality and integrity of their products during transit..
Putting Olivo to the Test
They initially ran a trial using one Olivo Insulated Box 64 and seven Eutectic Plates for in specific time to to figure out the quantity of Olivo insulated box and eutectic plates that fit with their requirements .
Procedure for testing Box 64 and eutectic plates:
Put Olivo Box 64 in cold room for 1 hour;
Eutectic plate top 64°C: fully solid;
Deshock the plates 10 minutes: 16:28 – 16:38 pm
The temperature from -15.5°C, -14.3°C, -16.6°C
Recording and Tracking Temperature
To further enhance temperature monitoring and quality control, our client decided to incorporate data loggers into the Olivo Insulated Box 64. These data loggers are instrumental in recording and tracking temperature fluctuations during transit, ensuring even greater precision in maintaining the desired temperature range for their sensitive products. This proactive approach allows our client to maintain comprehensive records and gain valuable insights into the performance of their Olivo 64 Insulated Boxes, reinforcing their commitment to product integrity and quality assurance.
To gain the precision and quality control, They have installed ten data loggers, with eight strategically placed inside the box to record the fluctuation of products and one positioned externally to track the ambient temperature. These data loggers work in unison to capture precise temperature data, ensuring that the conditions inside the box are meticulously monitored and controlled throughout the entire transportation process.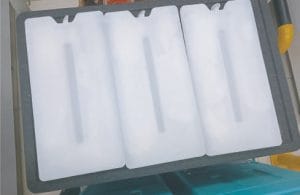 Deshock the plates
Step 1.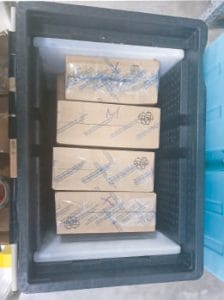 Put chill products
Step2.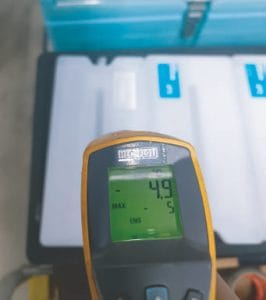 Check the temperature of the eutectic plates
Step 3.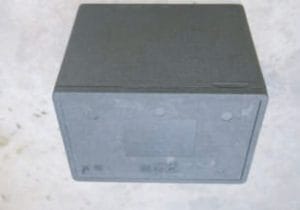 Close insulated
Step 4.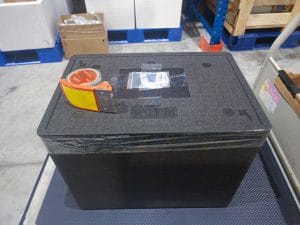 Finish the packing process
Step 5.
Data Logger Results after 34 hours
Time Maintained
within 2°C to 8°C

Temperature max over 34 hours

Temperature min over 34 hours
The results were impressive, with the box maintaining a stable temperature for approximately 26 hours, ensuring the products' safety and quality.
Implementation:

Based on the successful trial, our client proceeded to purchase four Olivo Insulated Boxes and 28 Eutectic Plates to meet their immediate needs. Recognizing the exceptional quality and environmental friendliness of Olivo products, they expanded their investment, acquiring over 20 boxes and more than 140 plates to support their internal delivery operations.


Benefits and Feedback:

Our client has been highly satisfied with the performance and quality of Olivo Insulated Boxes and Eutectic Plates. These products have not only ensured the integrity of their temperature-sensitive products but have also contributed to their sustainability goals. Olivo's commitment to environmental friendliness aligns perfectly with our client's corporate values and objectives.
Besides, Olivo offers them a sustainable and economical solution compared to foam boxes with rotation can come 1000 times.


Conclusion:

Our client's successful implementation of Olivo Insulated Boxes and Eutectic Plates has significantly improved their internal operations, providing consistent temperature control and ensuring product quality. As they continue to expand their use of Olivo products, our client remains confident in the reliability, quality, and environmental responsibility demonstrated by Olivo. This case study exemplifies the partnership between our client and Specco2 as the official reseller of Olivo Insulated Boxes in Vietnam, highlighting the value of superior temperature control solutions in maintaining product integrity and sustainability.